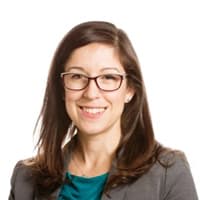 Nicole Alrubaiy
VP of Customer Success
---
Here at Ping Identity, we obsess about our customers. That's why we strive to hear your feedback at every stage of your journey so we can serve you better every day.
While we frequently solicit feedback in various ways, our annual customer survey is a chance to ask everyone at once. Just under a thousand people recently took the time to participate in the survey this year and from it we measure our Net Promoter Score, or NPS. All of that feedback helps us learn what we're doing right, as well where we need to increase our focus.
The results are in, and we're happy to announce that our score this year is +61! That's considered an excellent NPS score, and an indication that our partnership with you—our customers—continues to be on the right track.
NPS numbers range between -100 and 100. Given a B2B software & SaaS benchmark of 30, according to Relently, we're incredibly proud that Ping's NPS score has been over 60 for the last four years!
Wondering what it all means? Let's dive in.
What is NPS?
NPS is a customer satisfaction and service quality metric that's determined based on one question: "How likely are you to recommend the company to a friend or a colleague?" The score is calculated in two steps.
First, responders answer the survey and are then separated into three categories based on their answer from 1-10.
Promoters: Those who give a score of 9-10.
Passives: Those who give a score of 7-8.
Detractors: Those who give a score of 0-6.
Once all respondents answer, we take the percentage of promoters and subtract the percentage of detractors. That's our score! The score can be as high as +100% if everyone is a promoter, or as low as -100% if everyone is a detractor.
Companies with higher NPS scores have been proven to deliver better customer experiences and support. They are seen as trusted partners whose customers would undoubtedly recommend them to others. And, as we know, most people rely on peer recommendations to learn about and gain confidence in new vendor partners. NPS often correlates directly to revenue growth.
Ping's NPS Recognitions: A Sampling of Customer Feedback
The NPS score may just be a number, but we find the open-ended feedback extremely valuable. There are a number of reasons you rated us highly, but a few themes bubbled to the surface.
"Ping Cares"
Ping's company culture is one of care and concern for our employees, our partners and our customers. We're extremely proud that you feel that care in our interactions with you. You indicated that you value the sense of partnership you have with Ping and called many individuals out by name for the level of attention and service you've received.
One customer said, "The partnership and level of commitment we get with Ping is like no other vendor I've worked with. You listen and incorporate feedback and always strive to improve."
We're continuing to invest in great people and resources to ensure that you have an extraordinary experience at every step of your journey with Ping.
Strategy and Market Leadership
We strive to build products that address evolving challenges. In the survey, you applauded our market leadership and innovation.
One global biopharmaceutical customer said, "Ping has been a great partner, they've continued to evolve and innovate to support customer changing needs and continue to be the Identity experts we need them to be."
As we go full steam ahead into 2022, we're excited to bring innovative approaches to market for identity defined security. From risk-based and passwordless authentication, to improved user experiences with dynamic authorization and orchestration, there's no shortage of innovation driven by customer feedback being delivered this year.
Top-of-the-Line Identity Platform
More than anything, you raved in the survey about the flexibility and quality of our products, and many of you shared how using Ping has supported meaningful improvements to your business.
One customer said, "I found Ping products extremely flexible, powerful and adaptive to our goals and perspective!"
Based on your feedback, we're doing a number of things that will allow us to continue improving our products and adding value, including:
Radical simplification. It's one of Ping's core values this year, and we are making major investments in orchestration and user experience. Our solutions will be more efficient for administrators and simpler for end users with a focus on user journeys delivered via our new no code/low code, drag-and-drop orchestration solution.

 

Listening to customers. Our product management team is putting a greater emphasis on direct interaction with customers to ensure our product strategy and roadmap address their most important use cases.

 

Flexible deployment. We will continue our commitment to delivering products that cut across all deployment models, addressing customer needs for SaaS, hybrid and DevOps options.
How We Plan to Implement Your Feedback
Identity is hard. We hear you. You're faced with a constantly evolving market and under a lot of pressure; it's hard to keep up. That's why we're taking steps to simplify identity, both with our tools and in the ways we interact with you.
We're reviewing our customer journey to ensure that your Ping experience is simple.
We want to give you the resources you need when you need them, with continuity and confidence at every stage of your journey with us.
This includes ensuring you have access to the rich customer technical community that we've built. We encourage you to visit the community often to find technical tips, ask questions and listen to our technical Office Hours sessions.
We're also strengthening our partner network so you have more access to experts in identity and related disciplines.
We're making IAM more accessible to the business.
IAM feeds into every business, but it shouldn't only be IT teams and identity practitioners who are in the loop. You reported wanting this process to be simplified for everyone.
To start, we are investing in adaptive technology across our solutions (SSO, MFA, risk, fraud prevention, authorization and verification) to reduce end-user friction in the authentication process. We're launching identity orchestration to allow for low code/no code integrations across the identity ecosystem. If you can whiteboard it, you can orchestrate it! We're also refining our strategy to surface analytics and dashboards in our products for your use.
Lastly, we're putting unified administration front and center. We have a dedicated team for this effort to ensure you can bring all your Ping interfaces together into the PingOne console and administer with ease.
Care to Share More Feedback?
We are honored that you've chosen Ping to support critical pieces of your business, and we always welcome feedback to help us to do better at protecting your users and fueling your growth.
Got more feedback for us? You can start by leaving a review for us on Gartner. And, if you'd like, you can get in touch with us directly.